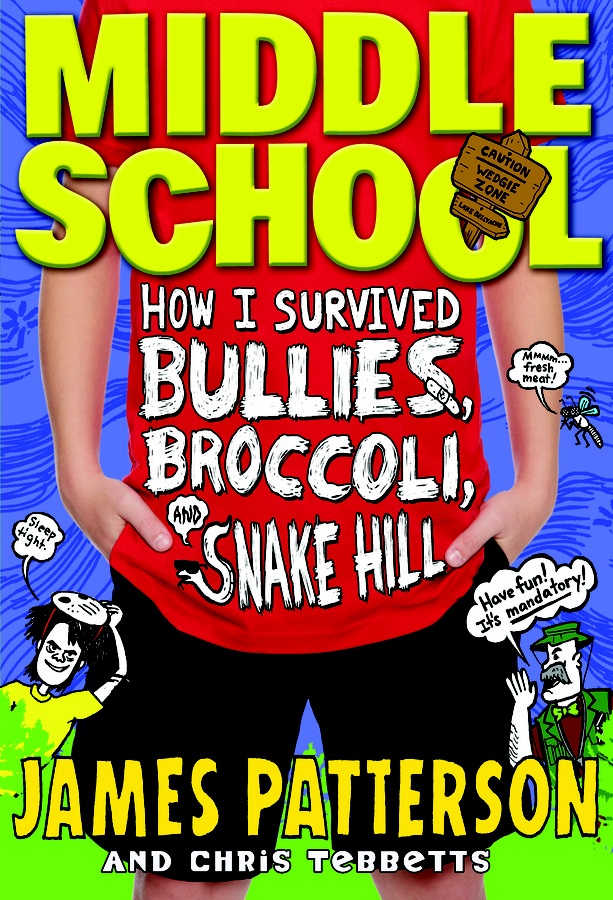 Middle School: How I Survived Bullies, Broccoli, and Snake Hill was written by James Patterson.
This is the fourth book in the Middle School Series. You don't need to read them in order. It's still a great book.
The story takes place at a summer camp called Camp Wanamora.
Rafe Khatchadorian is the main character.
There's also Jake, Justin, Rusty, Jase, Cav, which is short for Cavanaugh, Noah, and Legend. These are all Rafe's bunk mates. They are all in middle school.
When Rafe goes to Camp Wanamora, he meets friends and bullies.
Then he has some troubles with his team. Next, he goes to a party at the camp but the bullies poisoned the food.
Rafe gets sent home because he got revenge on the bullies by putting honey and poison ivy in their cabin.
I liked this book very much because its full of mystery, funny jokes, and surprises.
If you like these things or the Grk Book Series by Joshua Doder, you will like this book.